Cultivation of Maana Grass
We grow the local tall wild grass ' Maana" as a part of the garden landscape for the wild elephants to feed.
The wild elephants love to feed on fresh grass. Therefore planned very carefully Elephant watch hut project to support these pachyderms.
---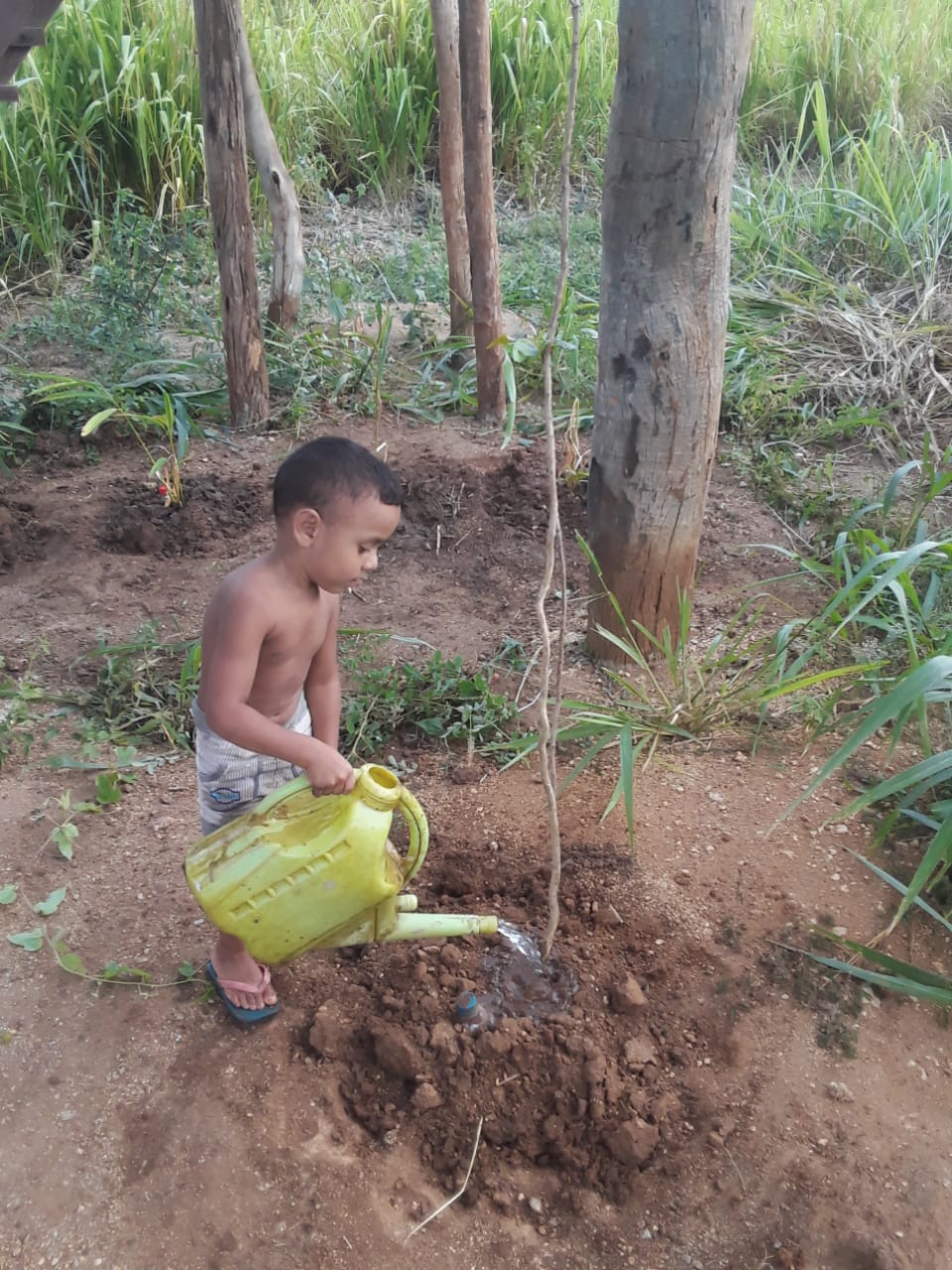 Our youngest member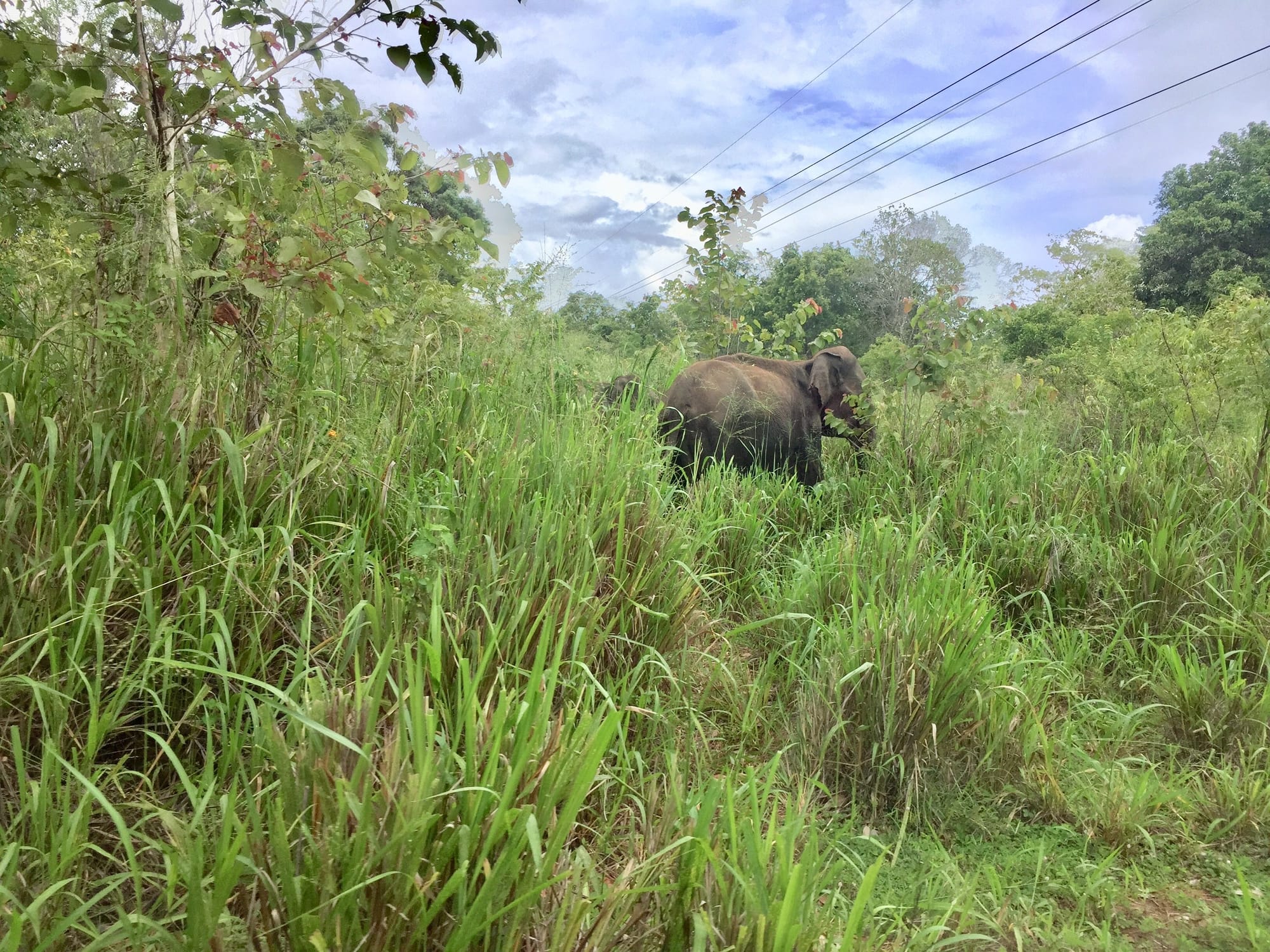 Feeding near by.